Welcome
In this Quarters November 2023, Employment Law Newsletter edition we discuss:
Consultation for Acas new Code of Practice
Bonus clawback clause in contract not a restraint of trade
Menopause Manifesto published
Worker Protection (Amendment of Equality Act 2010) Act 2023 now in force.
Remote working claims increase.
Consultation for Acas new Code of Practice
Acas has released a consultation regarding a fresh statutory Code of Practice concerning the management of requests for a predictable work schedule. This code will be implemented once the Workers (Predictable Terms and Conditions) Act of 2023 is officially enacted.
Following the enactment of the Workers (Predictable Terms and Conditions) Act 2023, expected to take effect around September 2024, Acas has initiated a consultation on a new statutory Code of Practice governing requests for predictable working patterns. This Act establishes a statutory right for workers and agency workers to request a predictable work schedule. Employers are obligated to consider such requests in a reasonable manner.
The proposed Code provides guidelines for handling requests for a predictable work schedule, which aligns with the process for making flexible work requests. Employers are advised to arrange a meeting to discuss the request, allowing them to evaluate the worker's current work schedule and the potential effects of the requested change on both the employer and the worker, including the associated advantages and disadvantages. These meetings should occur without undue delay, and workers should have the option to be accompanied, even though there is no statutory right to be accompanied. Employers should inform workers of the decision in writing within a reasonable timeframe. If a request is denied, employers must provide reasons that align with the statutory criteria, as outlined in section 80IC(1) of the ERA 1996.
Workers should have the right to appeal and be notified of the appeal deadline. All requests, including appeals, must be resolved and communicated to the worker within one month from the date of the initial request. Even if a worker's contract ends during this one-month decision period, the employer is still obliged to manage the request reasonably and provide a decision within that timeframe. If a request is approved, the employer must offer the worker a new contract within two weeks of acceptance.
The draft Code consists of two sections, one for requests made by workers to their employers and another for requests made by agency workers to agencies or hirers. Acas acknowledges that this results in some duplication but believes it presents the information in the clearest manner.
Bonus clawback clause in contract not a restraint of trade
In the case of Steel v Spencer Road LLP [2023] EWHC 2492 (Ch), the High Court ruled that a contractual provision stipulating that an employee who had tendered their resignation must repay a discretionary bonus (commonly known as a "bonus clawback") did not constitute a restraint of trade. Consequently, the employer was deemed entitled to enforce the provision and reclaim the bonus.
The High Court's decision established that a bonus clawback clause within an employment agreement does not amount to a restraint of trade. Mr. Steel was an employee of Omerta, a global executive search firm, with an annual salary of £65,000 and an additional discretionary bonus. In January 2022, he received a bonus of £187,500 and subsequently resigned in February 2022. His employment contract contained a bonus clawback provision, which mandated the repayment of the bonus if he left the company or provided notice within three months of receiving the bonus. Since Mr. Steel gave notice, the clawback clause was invoked, and Omerta requested the repayment, which Mr. Steel refused.
Omerta served a statutory demand for the bonus repayment, leading Mr. Steel to apply to the Insolvency and Companies Court (ICC), arguing that the bonus clawback provision constituted an unreasonable restraint of trade. The ICC rejected Mr. Steel's application on the grounds that the provision did not restrict him from seeking employment elsewhere. In response, Mr. Steel appealed to the High Court.
The High Court upheld the ICC's decision and clarified that:
The ICC's reliance on Tullett Prebon v BGC Brokers [2010] EWHC 484 (QB) was appropriate. This case had previously determined that a contractual bonus clawback provision did not qualify as a restraint of trade. The mere presence of a bonus or commission scheme, contingent on an employee's continued employment for a specified duration, may discourage the employee from resigning but does not transform it into a restraint of trade. The case 20:20 London v Riley [2012] EWHC 1912 (Ch) dealt with a different type of contractual provision and did not undermine this established conclusion.
The fact that Mr. Steel would have had to stay employed for an additional six months (including his notice period) after receiving the bonus and was also subject to post-termination restrictive covenants did not impact the interpretation of the bonus clawback provision.
While acknowledging the absence of any groundbreaking legal principles in this case and its adherence to established precedent, it provides valuable confirmation regarding the restraint of trade aspects associated with clawback provisions linked to bonus payments dependent on continued employment for a specified period.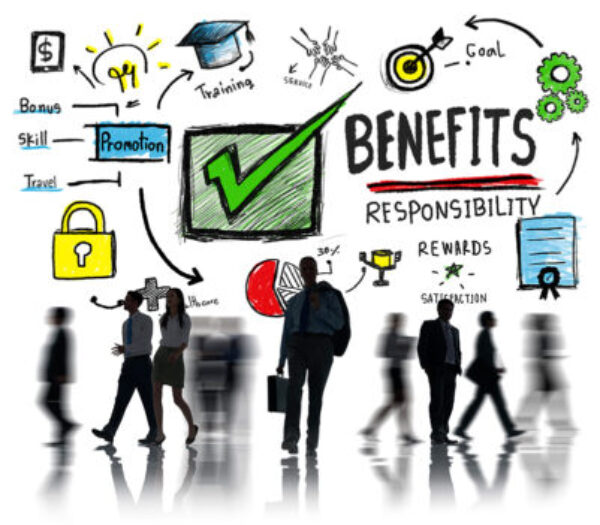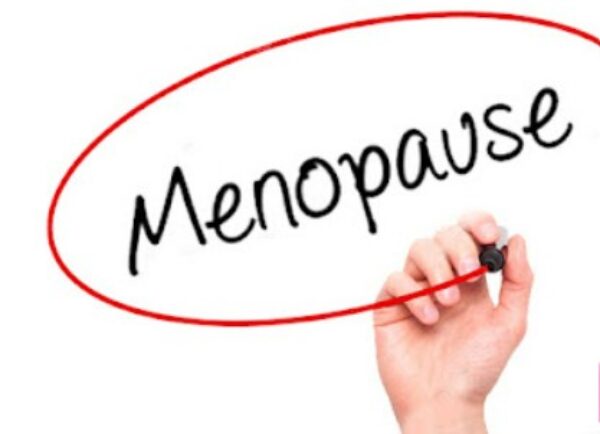 Menopause Manifesto published
An all-party parliamentary group has released a Menopause Manifesto, urging all political parties to commit to seven reforms in advance of the next general election. The employment-related proposals encompass:
Mandating employers with more than 250 employees to implement menopause action plans to provide support for employees experiencing menopause.
Offering specific guidance to small and medium-sized enterprises (SMEs) to assist employees going through menopause.
Introducing tax incentives to encourage employers to incorporate menopause-related support into their occupational health programs.
The Menopause Manifesto was launched on World Menopause Day, which fell on October 18, 2023, during an event held at the Parliament. During this event, they shared the results of a survey conducted by the Menopause Mandate, which included responses from over 2,000 women. The survey revealed that 96% of menopausal women indicated a decline in their quality of life due to their symptoms, and nearly 50% of respondents took over a year to recognize that they might be perimenopausal or menopausal. Among women who were employed, 64% reported negative impacts from menopause, but only 29% stated that their employers had a menopause policy in place.
Worker Protection (Amendment of Equality Act 2010) Act 2023 now in force
On October 26, 2023, the Worker Protection (Amendment of Equality Act 2010) Bill was granted Royal Assent, officially becoming the Worker Protection (Amendment of Equality Act 2010) Act 2023. This Act introduces changes to the Equality Act 2010 (EqA 2010), including:
Imposing an obligation on employers to take reasonable measures to prevent sexual harassment among their employees.
Empowering employment tribunals to increase sexual harassment compensation by up to 25% in cases where an employer is found to have violated the new duty to prevent sexual harassment.
On October 20, 2023, the House of Commons accepted both amendments proposed by the House of Lords, which significantly alter the protective provisions initially outlined in the Bill. This modification is detailed in the legal update titled "Lords dilute employer obligations to protect employees from harassment under Worker Protection (Amendment of Equality Act 2010) Bill." The Lords' decisions involved the removal of clause 1 of the Bill, which sought to reinstate the third-party harassment provisions in EqA 2010, previously repealed in 2013. Additionally, they revised the statutory duty so that employers are now obligated to take "reasonable steps" instead of "all reasonable steps" to shield employees from sexual harassment in the course of employment.
Wera Hobhouse MP, the sponsor of the Bill, expressed her reluctant acceptance of these amendments, underlining the necessity of ensuring the passage of the sexual harassment prevention duty. She described the Act as "the beginning of a much-needed cultural shift." The Act is scheduled to take effect one year after its passage.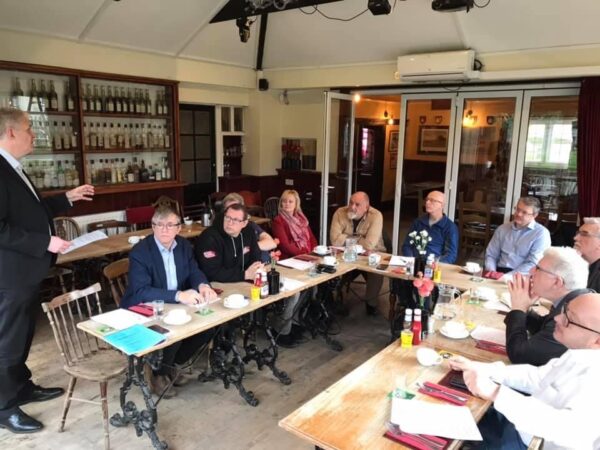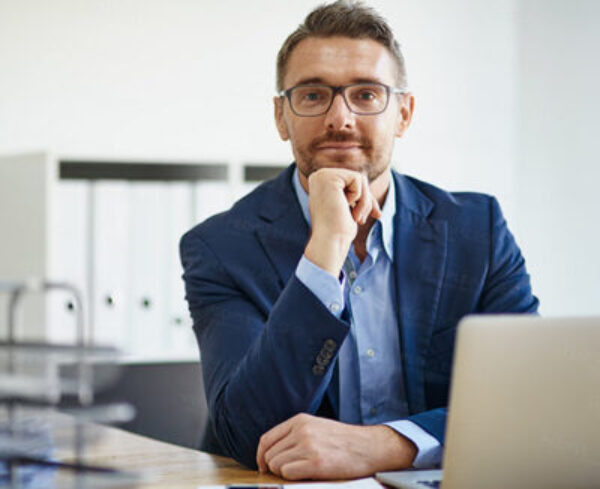 Supreme Court – Appointed Administrator not an Officer of a Company
In the case of R (as per the Palmer application) v Northern Derbyshire Magistrates' Court [2023] UKSC 38, the Supreme Court ruled that an individual appointed as an administrator under the Insolvency Act 1986 does not fall under the category of an "officer" of a company under the Trade Union and Labour Relations (Consolidation) Act 1992.
The appellant, one of three joint administrators designated under the Insolvency Act 1986, appealed against the Divisional Court's determination that he qualified as an "officer" of the company pursuant to section 194 of the Trade Union and Labour Relations (Consolidation) Act 1992 (TULRC 1992). The company had failed to inform the secretary of state about their intention to lay off employees, thereby violating section 194(1) of the TULRC 1992. The administrator was accused based on the assertion that he was an "other similar officer" of the company, and the failure to notify had occurred with his consent, connivance, or as a result of his negligence. He contended that he could not be held liable for the offense because an administrator did not fit the description of an "other similar officer."
The TULRC 1992 did not furnish a clear definition of an officer, and none of the provisions in the IA 1986 regarding a company's officers suggested that an administrator held such a status. In fact, sections 45(2), 212, and 251 of the IA 1986 explicitly indicated that administrators were not considered officers.
The Divisional Court had previously cited cases like Home Treat Ltd, Re [1991] BCC 165 and Powertrain Ltd, Re [2015] EWHC 3998 (Ch), where it had been established that an administrator and a liquidator were deemed "officers" for the purposes of the Companies Act 1985 and 2006. However, these cases did not take into account the clear differentiation made in the IA 1986 between administrators/liquidators and a company's officers, and they were erroneous in their conclusions.
In the case of Schofield v. Smith [2022] EWCA Civ 824, the Court of Appeal correctly determined that joint administrators were "affiliates" of a company according to the definition in a settlement agreement, which considered "affiliates" as the company's officers and agents. This decision was sound because the administrators acted as agents of the company, not as officers.
By following established principles of statutory interpretation, it was not justifiable to expand the meaning of the phrase "other similar officer" to include administrators. If the legislative intent had been to apply a functional test, section 194 would have been drafted in a manner that encompassed a receiver and manager.
This ruling has broad applicability to all statutory offenses related to the commission of an offense by "officers or other similar officers" of a company.
Remote working claims increase
An analysis of data from 2021 and 2022 conducted by HR consultancy Hamilton Nash has revealed a 50% increase in employment tribunal claims related to remote working during that timeframe. The data shows a growth from 27 claims in 2021 to 42 claims in 2022. Prior to the shift towards remote and flexible work arrangements driven by the COVID-19 pandemic, there were only six claims related to remote working in 2019. This trend continues to the present, with 25 cases associated with remote working already recorded in the first half of 2023.
This trend mirrors a similar pattern seen in claims related to flexible working, which saw a 52% increase from 2019/20 to 2020/21.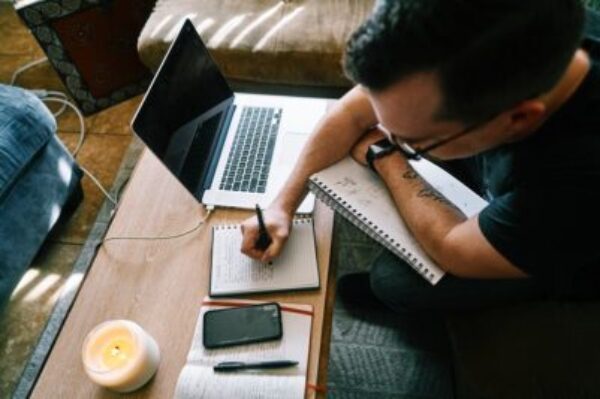 The topics covered in this Newsletter are complex and are provided for general guidance only. Therefore, if any of the circumstances mentioned in this Newsletter have application to you, seek expert legal advice.
YOUR OUTSOURCED HUMAN RESOURCES DEPARTMENT.
For further information on any of the HR subjects we provide, please click the heading below: