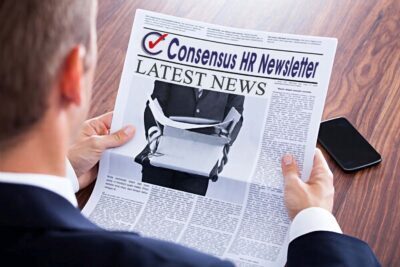 Flexible Working – Are you ready? | Consensus HR:
Major changes are on the way for flexible working with the passage into law of the Employment Relations (Flexible Working) Act 2023, which was given Royal Assent on 20 July 2023. 
The Act will introduce a new requirement for employers to consult with the employee before rejecting their flexible working request, and employees will be entitled to make two statutory requests in any 12-month period (rather than the current one request per year) and employers will need to deal with requests within two months (reduced from the current three months). It will also remove the requirement for the employee to explain what effect, if any, the change requested would have on the employer and how that effect might be dealt with.
Although not covered in the Act, the government have said that they will give employees the right to request flexible working from day one of employment, removing the 26 weeks qualifying service requirement. It is expected that this will be confirmed in new regulations in due course.
Is your business ready for the forthcoming changes?
All organisations want to attract and retain the best candidates. But that isn't possible if you're falling behind on legal and best practice updates. We, at Consensus HR, have an extensive knowledge of HR-related best practices and employee handbooks. You can rest assured that your HR practices are up to date when using Consensus HR to keep track of your organisation's HR handbook.
YOUR OUTSOURCED HUMAN RESOURCES DEPARTMENT.
For further information on any of the HR subjects we provide, please click the heading below: