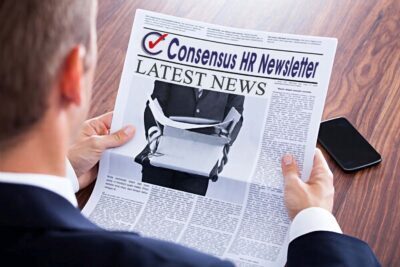 In our Monthly HR blog Newsletter for stories from September 2023 we have: New Employment Law Update – 2023 /24 FCA proposes new diversity and misconduct rules Therapy sessions start for new long-term sick REC survey: UK businesses remain positive about hiring & investment Health & Safety: Managing the risk of working from height Take […]
Consensus HR has been operating for in excess of 12 years. It was founded by Matthew Pinto-Chilcott in 2010, who himself has accumulated over 32 years of Operations Management & Human Resources (HR) experience in fast footfall and multi million pound turnover businesses.
"Throughout my career in HR, I have learnt one valuable lesson – the strongest and most profitable businesses are those that have the highest team spirit throughout. By helping you to get the best out of your teams, we're helping your business to grow stronger."
Your own outsourced human resources department
Fully insured
Fully Trained to Solicitor Level
Full experience of management working front and back of house
Onsite, email and telephone support
Make use of our free HR health check conducted by one of our experienced team members by getting in touch (within 40 miles of SG postcode).