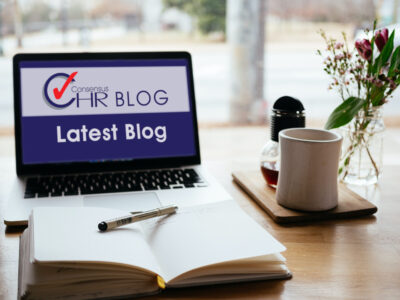 A male "period dignity officer" who lost his job after a global backlash has settled his sex discrimination case out of court. Jason Grant, a former personal trainer, sued the partnership that hired him last year. The £35,000-a-year role was abolished weeks later after claims of threats and abuse. Grant alleged that he was removed from the post because he was a man, which would constitute a form of sex discrimination under the Equality Act. The Tribunal Service confirmed that Grant's case had been settled out of court. No details of the agreement have been made public. Grant was selected last year for a role that would have involved discussing sanitary products with students in schools and colleges in the Tayside region. He was appointed by a working group comprising representatives from Dundee and Angus College, Perth College, Angus council and Dundee city council.
Our HR comment: Former male 'period dignity officer' settles discrimination case | Consensus HR | Herts, Beds
Matthew P Chilcott, FCIPD, ACEL, Owner of Consensus HR comments: "This was a news article I saw when watching the six o'clock news yesterday and demonstrates how the requirements of a role resulted in discrimination taking place in relation to discussing sanitary products by a male.  This case was settled out of court, but I can only imagine how much was agreed in settlement under the Equality Act 2010.  Yes, Grant was a man, but could he have not fulfilled the duties of the role and discussed sanitary products with students in colleges and schools?  If the correct Recruitment and Selection strategy has been followed to best practice and the law, then regardless of whether he was a man or not, was he the right person for the role?  In this ever-changing world where when I was young you would never see adverts for sanitary products or condoms but today, they are rightfully advertised throughout the day on TV, and it is part of live, why should it not be the norm that a man can be involved in discussing it?  The Equality Act 2010 is key when it comes to Equality and Diversity in the workplace which is applicable from day one of employment and if proven unlimited awards can be awarded.  We recently wrote a blog on this Act, which can be found by clicking here: One in five Britons have faced workplace discrimination.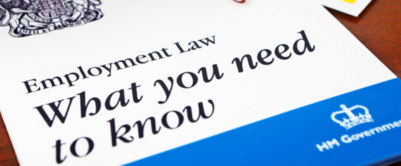 YOUR OUTSOURCED HUMAN RESOURCES DEPARTMENT.
For further information on any of the HR subjects we provide, please click the heading below: