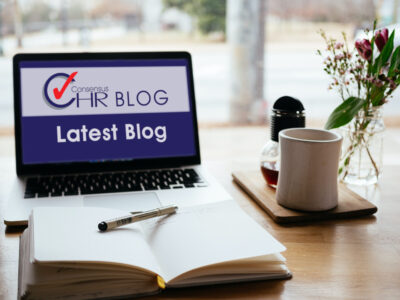 Mental health has been catapulted into the headlines recently, thanks to Mental Health Awareness Week (15 – 21 May 2023).
There is increased awareness and openness about mental health. How should employers recruit, support and/or manage employees who are affected?
An Employment Appeal Tribunal back in 2017 found that the Government Legal Service's (GLS) mandatory test (used during recruitment of lawyers) was guilty of indirect discrimination. The claimant has Asperger's Syndrome. Her psychiatrist had made previous recommendations (in relation to her university courses) that a multiple choice format test would not be appropriate for her. As the GLS test was not available in different formats, the claimant was severely disadvantaged during the recruitment process.
The Employment Appeal Tribunal acknowledged that the GLS needed to test the core competency of ability of its candidates to make effective decisions. However, it found that a psychometric test was not the only way to achieve this.
"It is valid for employers to assess the essential skills required within a job role, "explains Matthew Pinto-Chilcott of Consensus HR. "However, the test method should adapt to the needs of individuals."
Supporting mental health in the workplace can be challenging and the issues around it are complex. Therefore, it is important that employers are aware of their legal obligations and the issues that arise. Three key issues are involved:
Health and safety
Disability discrimination
Personal injury claims
Employers can manage mental health issues via two key approaches: having policies and procedure in place to deal with mental health issues, and supporting employees via training (for managers especially), return to work interviews and on-going support in the workplace and during periods of absence.
"Professional advice can ensure that policies support both the organisations and its people," says Matthew from Consensus HR. "With growing awareness and openness about mental health issues, this step is increasingly important."
Clear, honest communication between employers and employees should determine the nature of support required and the best way to provide that help. However this path relies upon individuals being open about their mental illness. Often, people are concerned about revealing their illness to their employers, leading to deliberate concealment.
Concealment is potentially a problem right from the start as people are not obliged to disclose any health issues during the recruitment process. However, Employment Law Consultant Kevin J Murphy explains that if there is a contractual requirement upon an employee to disclose medical conditions which may affect their ability to do their job and the employee has concealed it, there is action you can take.
He explains: "A deliberate concealment can mean that the contract is void if there was a requirement to disclose detailed within it. Further, an employer could rely on the employee's dishonesty as a reason for dismissal, but might need evidence of their decision to hide their illness."
"Any dismissal on either of these grounds should still follow the ACAS Code of Practice on Disciplinary and Grievance Procedures to assist the employer to evidence that the dismissal is not based on the employee having a disability – but their dishonesty."  
Matthew from Consensus HR adds: "By thinking through the functions involved with specific job roles and adding clauses to the contract of employment, employers can achieve protection for their organisations whilst supporting the individuals involved. It's important to get the HR basics right."
Mental health issues within the workplace is a complex subject and one that is very important to both businesses and people. 
Further information on Mental Health Awareness Week can be found by clicking here.
If you would like to find out more and discuss your organisation's circumstances, contact Matthew for an informal, no-obligation discussion.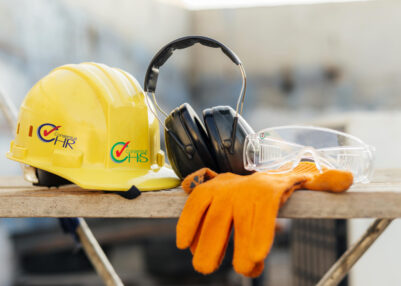 Anxiety and depression are the most common mental health problems and can be caused by prolonged stress at work.
A report by Deloitte estimates that the total annual cost of poor mental health to employers has increased by 25% since 2019, costing UK employers up to £56 billion a year.
Whether you're a small business or a large corporation, the law requires all employers to prevent work-related stress to support good mental health in the workplace by including it in your risk assessment.
HSE's Working Minds campaign aims to help businesses and workers prevent work-related stress. You can access the following related resources:
YOUR OUTSOURCED HUMAN RESOURCES DEPARTMENT.
For further information on any of the HR subjects we provide, please click the heading below: