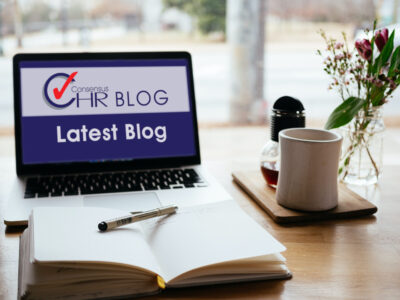 UK wages are rising at their fastest rate in 20 years, excluding the pandemic, in part because of a rise in the minimum wage.
Matthew Pinto-Chilcott, FCIPD, ACEL, Owner of Consensus HR comments: "This is a very interesting article form the BBC today in relation to high UK wages due to the rise in the minimum wage and was part of a news article I heard on the way to work today.  This was also in conjunction with unemployment going down as well to pre pandemic levels."
Regular pay excluding bonuses increased by 7.2% in the three months to April, although it still lags behind the cost of living, official figures show.
The minimum wage – known as the National Living Wage – rose to £10.42 in April for those aged 23 and over.
It came as UK unemployment fell slightly and the numbers working rose.
Darren Morgan, director of economic statistics at the Office for National Statistics (ONS), said: "In cash terms, basic pay is now growing at its fastest since current records began, apart from the period when the figures were distorted by the pandemic.
"However, even so, wage rises continue to lag behind inflation."
Andrew Hunter, co-founder of the job search engine Adzuna, said the rise in the minimum wage had had a "significant" impact.
"Nearly two million workers in the UK saw an almost 10% increase in pay this spring," he told the BBC's Today programme.
"What we're seeing is some signs of optimism from British employers during what is often a time of year where discussions around pay and bonuses are had. So we are seeing wage improvements."
Workers in multiple industries have held strikes since last summer as pay rates fail to keep pace with inflation – the rate at which prices rise. But the gap is narrowing, with inflation falling to 8.7% in April.
However, the Bank of England has warned sharp increases in wages are likely to prolong the UK's still high rates of inflation. And there are fears the Bank will have to increase UK interest rates by more than previously thought to get the inflation rate down.
This is affecting the mortgage market, where lenders have been putting up borrowing rates and pulling deals.
Mr Hunter said: "Your average worker will be delighted that their pay on average is going up, but that's not necessarily a good thing for inflation."
According to the ONS, the number not working due to long term sickness climbed to another record high.
Around 2.6 million people are now not working due to health problems, the ONS said.
The UK economy is currently struggling to grow, as the soaring cost of living and rising interest rates squeeze households.
By Daniel Thomas
However, the jobs market remains resilient, with the total number of people in work rising to its highest level ever in the three months to April.
YOUR OUTSOURCED HUMAN RESOURCES DEPARTMENT.
For further information on any of the HR subjects we provide, please click the heading below: