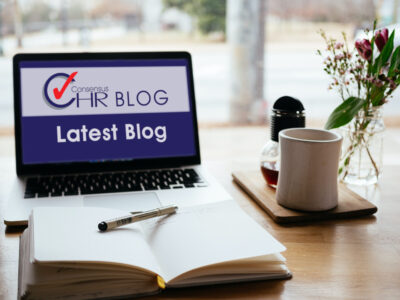 Employers must be aware of the actual numbers involved with recruiting new people and looks at options that can significantly reduce those costs.
What is the average cost of turnover assuming a salary of £40,000 average salary and average hiring costs of 12% per head, 20% attrition in first 12 months?
The cost of repeat hire: £960, Cost of productivity loss (11 weeks) £5,617 and management time £1,456.
Total cost of turnover per head using an agency of in-house averages £8.033 and using an in-house talent pool or 'recommend a friend' scheme, £955.
The real cost of recruitment is not just how much you pay for your recruiters, agency fees and adverts (see our earlier blog and the true cost involved).
A fairly typical £40,000 hire can cost well over twice that in combined headline and hidden costs, even based on average figures. Whether you use agencies, in-house recruiters or an RPO provider the bottom line is the same; hiring costs are approximately double the salary involved.
Only by using proactive sourcing and Talent Warehousing can employers drive down:
Time to hire
Management resources demanded
Attrition whilst bolstering productivity
Now, businesses can address the fundamental issue of recruitment costs.
Matthew from Consensus HR explains: "We are often heavily involved with the recruitment process, which often drives down the actual recruitment costs and timescales involved. We advise that the company retains all suitable applicants' CVs. Our detailed recruitment process, including interview questions & selection criteria, is provided for future use. These steps ensure a reduction in costs."
Matthew adds "The logistical cost of replacing an employee will probably come as not surprise to businesses.  The financial impact of training replacement workers is a real cost which is often missed. Productivity will be affected whilst the necessary experience is gained. This is also a cost that most businesses have not considered before."
Costs for recruiting new talent can be startling.
Consensus HR encourages businesses to place more emphasis on:
Retaining talent in the workplace
Continually performance managing the team
Developing employees in the skills required for their role
Actively encouraging team members to progress within the business and their roles
Good members of the team stay with employers who demonstrate that they value and care for their employees. Companies should operate – or 'live' – their values, which should be documented within their policies and procedures. 
Financial reward is not always the answer.
To keep the perfect match for company roles, employers need to look at the overall benefits package offered such as pensions, gym membership and additional holidays.
How can you retain your employees and drive down your recruitment costs?
Talk to the team at Consensus HR
YOUR OUTSOURCED HUMAN RESOURCES DEPARTMENT.
For further information on any of the HR subjects we provide, please click the heading below: