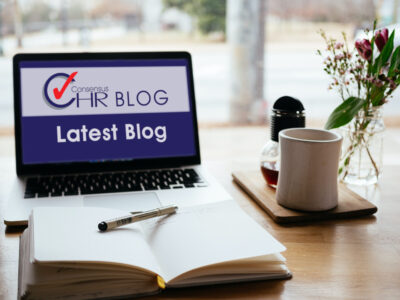 Workplace Banter or Bullying?
Workplace bullying disguised as banter has affected 32% of people in the UK. This is a worrying fact arising from recent research by law firm Irwin Mitchell.
Words that one person finds funny can cause offence to someone else. Workplace banter is a sensitive area that's involved with an increasing number of employment tribunal cases. In 2022, 66 claims were made, including comments which could be considered bullying or harassment.
Employers must take this seriously. A recent case involved a manager who was called a homophobic name during workplace 'banter'. The manager was upset and embarrassed by the comment and eventually resigned from her job. Her employer told her it was workplace banter. The employment tribunal ordered her former employer to pay her £15,406 in compensation, including £2,000 for injury to feelings.
Other examples include an Indian employee being called a "cheeky monkey" during a round of golf, a female employee being called "menopausal" and a "dinosaur", and an insinuation that an employee must be gay because they didn't like football. HR Magazine reports that in each case, banter was used unsuccessfully as a defence.
'Banter is often used as an excuse to cover up poor attitudes and behaviours,' says Matthew Pinto-Chilcott of Consensus HR. 'What may seem like harmless fun may cause upset. Ultimately, if you had to explain the comment and humour involved, would it seem fair and innocent?'
In particular, jokes and comments should avoid reacting to 'protected characteristics'. These are aspects of someone's identity over which they have a legal right to be treated fairly. The Equality Act of 2010 specifics that this includes age, disability, gender reassignment, marriage and civil partnership, pregnancy and maternity, race, religion or belief, sex and sexual orientation. Anyone who discriminates or otherwise harasses someone based on these characteristics may be liable for legal action. This includes employers when it takes place in a professional or work-related context, even outside of working hours.
If it is proven that one of the protected characteristics is discriminated against, compensation awards can be:
an unlimited amount, and
applied from the person's first day of employment with the company involved.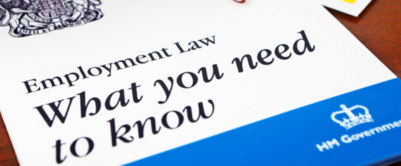 When is workplace banter ok?
Lawyers GQ|Littler explain that there are circumstances when "banter' can be used as a justification. These are when:
the conduct wasn't unwanted, i.e. if the employee also engaged in similar behaviour and jokes,
the behaviour was not connected to a protected characteristic (see above), and
the employee wasn't offended by the conduct, or it wasn't reasonable for them to have been offended.
'Employers should introduce clear policies, communication and staff training to ensure their workplace offers respect and equality for all employees,' explains Matthew. 'This doesn't mean the end of workplace humour though! People should just avoid jokes that may cause offence, especially those relating to protected characteristics.'
Consensus HR offers a range of services to ensure your company complies with employment law and offers robust, fair HR policies. To find out more and ensure you are a fair, inclusive employer, arrange an initial chat with Matthew, without obligation or HR jargon.
YOUR OUTSOURCED HUMAN RESOURCES DEPARTMENT.
For further information on any of the HR subjects we provide, please click the heading below: