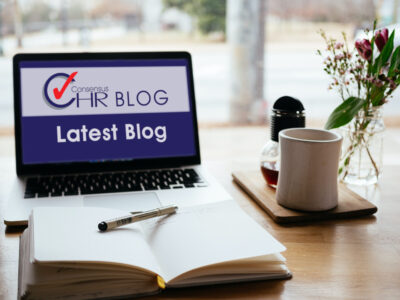 One of the main questions we get asked at Consensus HR is in relation to Keeping Hold of a Personnel File and employee documents. Queries involve what data should be kept and how long for, referring to employees and ex-employees.
The answer? In reality, this is such a diverse area that adapts to the area of HR you are enquiring about. Requirements differ between recruiting new employees, disciplinary & grievance records or performance reviews to name a few. 
The Employment Practices Data Protection Code, published by the Information Commissioner's Office, provides guidance on compliance with the Data Protection Act 2018.  Originally produced in 2011, the ICO states that the code remains useful and relevant. It says that employers should "Only retain information on records that is still needed," and should "eliminate personal information that is no longer of any relevance, once the employment relationship has ended."
HR Record Retention: The Reality
The key factor is that detailed records should be kept only as long as is necessary for the purpose for which they were created. The Chartered Institute of Personnel offers a comprehensive summary of requirements and further information, (see 'Retention of HR Records').
Employers should establish and adhere to standard retention times for different categories of records. Organisations can therefore set their own retention periods. Retention times should be based on business need, considering relevant professional guidelines. For example:
National Minimum Wage records must be kept for three years after the pay reference period that follows the pay period that they cover.
Payroll wage/salary records (also overtime, bonuses, expenses) should be kept for six years from the end of the tax year to which they relate.
Grievance records should be kept for six months after employment.
A brief record of the grievance may be retained after detailed records are removed from an individual's personal file. This includes information such as:
Nature
Relevant dates
Investigation
Type of resolution that was reached
Where possible all information about former workers should be kept anonymously. You may need to keep data after the termination of employment for the purposes of defending possible tribunal and court claims. In these circumstances, the time limits for bringing claims will inform the retention period. This timeframe is currently three months minus one day from the date the problem at work happened.
Employers should ensure that information is not retained for longer than is necessary without justification. Plus, when information is destroyed, this must be done securely
Information within HR Records
The Consensus HR team advises our clients to keep a personnel record for every employee containing the following details:
Name
Address
Date of birth
Sex
Education and qualifications
Work experience
National Insurance number
Tax code
Details of any known disability
Emergency contact details
Employment history with the organisation
Employment terms and conditions (e.g. pay, hours of work, holidays, benefits, absence)
Any accidents connected with work
Any training taken
Any Disciplinary / Grievance action
Would you like to ensure you are keeping the right details of your employees?
Are you confident you are complying with the legal retention requirement?
Contact the friendly experts at Consensus HR. Employment law is one of our specialist areas. Contact us for an initial discussion without obligation.
YOUR OUTSOURCED HUMAN RESOURCES DEPARTMENT.
For further information on any of the HR subjects we provide, please click the heading below: