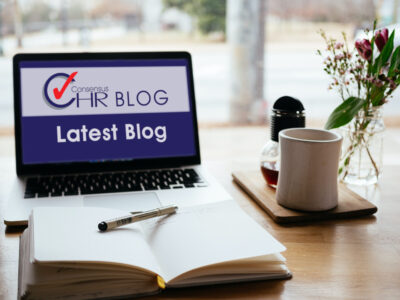 Recruiting and developing employees can be time consuming for companies. In addition, businesses spend an average of £10,000 per employee. So – it's important to make the most of your employees, helping the business and individuals alike.
Matthew from Consensus HR says "When we talk to businesses we are always highlighting the importance of looking after one of their main assets within business: their team."
Organisations need to protect their 'investment' and retain valued employees.
Here are three tips for finding and retaining the right staff from Consensus HR:
Tip 1: Offer incentives to employees who refer friends
Cash or vouchers for employees who refer successful candidates can be a powerful incentive. Vouchers can be bought individually or via a reward scheme. Employees can use the vouchers for holidays, shopping or clothes with reputable suppliers.
Rewarding those who refer candidates can also take place at various intervals. For example, incentives can be offered when the applicant is recruited or after successful completion of their probationary period. Some employers choose to pay an additional sum should the successful applicant stay with the company for twelve months.
Consensus HR has successfully help client organisations to implement incentive schemes. One client has significantly reduced recruitment costs as a result.
Allow your team to diversify within their roles and try working in different areas of the business. This could be achieved via internal transfers or promotions. Continual employee development helps retain the talent you have invested in.
"Allowing your team to diversify within the business and continually gain new skills ensures that they remain motivated and productive," explains Matthew from Consensus HR.  "Employees then remain an asset instead of becoming a 'clone' to the business and potentially unfulfilled in their role."
What do you offer your employees in relation to other employers within the same sector? What could make you unique, attracting and retaining your personnel?  How about:
Sending birthday cards to employees
Agreeing a discount scheme for employees with local retailers
Introducing a reward scheme for achieving objectives or exceeding expectations
It doesn't have to be expensive and huge benefits can be gained.
Some of Consensus HR's clients reward their teams as part of their quarterly performance review process.  Team members can obtain financial rewards for achieving set objectives or KPI's. These are paid through a voucher scheme that can be redeemed with a number of well-known retailers quarterly. Or – they can save the rewards until they wish to spend them. "We've seen people save their rewards and use them to purchase wedding rings, a holiday to Las Vegas and their Christmas shopping" explains Matthew.
To summarise…
Following these three tips will help your business to:
Increase sales
Reduce costs
Provide a culture in which people wish to work
"We must remember that this is only one area of retaining the right talent within the business. Another is management," adds Matthew. "If people are not managed correctly then, even if these three tips are carried out, you still lose them – and their talent."
Would you like to know more? The team at Consensus HR is happy to offer advice and examples of how to retain employees and become a preferred employer. Contact us for an informal discussion.
YOUR OUTSOURCED HUMAN RESOURCES DEPARTMENT.
For further information on any of the HR subjects we provide, please click the heading below: