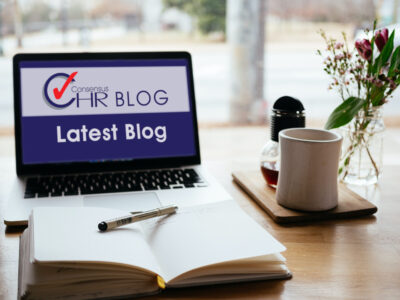 Here are our Consensus HR Top Five HR Tips:
People are a vital and volatile asset for any business. Effective HR saves time and offers business owners flexibility. These 'must do' tips will help keep your team working efficiently and harmoniously.
It's crucial that you know who is fully engaged with your business and its direction – and who isn't. Recent Gallup information showed that only 32% of full and part-time employees working for organisation are engaged, whilst 18% are actively disengaged.  Active disengagement increased by two percentage points from 2021 and four points form 202.  Can your business afford to lose these extra days? (Gallup 25-01-23)
Top tip: Listen to and involve all team members so that everyone feels a key part of your business, promoting commitment and flexibility.
2. Manage Unique Individuals
Acknowledge and support team members' skills, style and requirements to get the most from each individual. Everyone is unique! If you have employees, you need a Performance Management system (Appraisal), which will capture business and personal goals. Matthew from Consensus HR explains:  "Performance management involves regular conversations and meetings with your team. It will help you to highlight who is going the extra mile to make the business a success and who shirking responsibility."
Top tip: Include SMART goal setting within your Appraisals, (Specific, Measurable, Achievable, Realistic & Time based).
3. Get the Right Talent in the Right Place
Research shows that on average the cost for recruiting an employee in the UK can be up to £8,000. It is therefore vital that your recruit the right person for the role. "Too many business owners recruit people based upon first impressions, on their gut feel," explains Matthew Pinto-Chilcott. "When recruiting you need to look at the Job Description and identify what skills & competencies are required for the ideal candidate."
Top tip: Create a thorough Job Description
Top tip: Avoid rash or personal recruitment decisions
4. Avoid Chinese Whispers
Chinese whispers are common in business; you must communicate effectively. Remember that some people like to listen and others prefer to read. Ask your team how they would like to be communicated with. Then, put in place the best solution and manage it going forward.
Top tip: Check! Make sure that employees have understood what you've communicated.
Your workforce is one of your key business assets. It needs to be managed correctly. Do you know who is your worst offender for sickness absence? How are you managing this? Nearly 150 million days were lost to sickness or injury overall in 2021: an average of 4.6 days per person. Measuring your business' HR performance gives an essential understanding of where you are. Only then can you realistically decide where you want to be. Plus – simple key measures make HR processes such as performance management or redundancy far more effective and save valuable time.
Top tip: Set Key Performance Indicators (KPIs) for your HR function
These five tips apply to every business with employees. HR doesn't have to be complicated. If you would like to discuss any of the above points, let us know.
Contact Matthew Pinto-Chilcott at Consensus HR via email –

[email protected]

 or telephone – 01438 576750.
YOUR OUTSOURCED HUMAN RESOURCES DEPARTMENT.
For further information on any of the HR subjects we provide, please click the heading below: