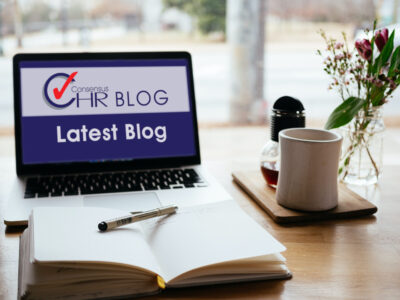 30 May 2023 
A recent news article from our Chartered Institute of Personnel & Development has commented that May 2023 saw four new laws be given Royal Assent, the final stage in the process to make a law. Whilst there will still be time until these laws will be given an implementation date (the date form which they will be effective), all four of these new laws represent a significant change in employee rights and impose new duties on employers that they much now get to grips with the. 
The new laws are as follows: 
Carer's leave – "Carer's Leave Act 2023"
This Act give employees with caring responsibilities the legal right to take five days off each year to carry out those responsibilities for someone who is old, has a disability or an illness/injury lasting more than 3 months. The days will be unpaid and can be taken in full days or half days.
This is likely to be implemented in April 2024. 
Neonatal leave – "Neonatal Care (Leave and Pay) Act 2023".
This Act gives parents of babies who need to go in hospital, for at least seven consecutive days and in the first 28 days of their life for neonatal care, extra time added to their maternity, paternity, and shared parental leave.
This will have the effect that for every week the baby spends in hospital, the parents will get an extra week added onto their leave, up to maximum extra 12 weeks. Due to the complex nature of shared parental leave, it remains to be seen how this will apply to that particular type of family friendly leave.
This is likely to be implemented in October 2024, as HMRC and employers will need time to adjust their payroll systems in order to accommodate a new type of statutory pay. 
Protection from redundancy for new parents – "Protection from Redundancy (Pregnancy and Family Leave) Act 2023"
This Act will require employers to offer pregnant employees, and those who have come back from maternity, adoption, and shared parental leave until 18 months after the birth/adoption, a suitable alternative vacancy during a redundancy exercise. Currently in place for the duration of maternity leave, this is a significant extension of this right. 
The Act also creates new rights of unfair dismissal and discrimination if these employees are not favoured above all others in the redundancy exercise.
This is likely to be implemented in April 2024, or sooner.
Tips – "Employment (Allocation of Tips) Act 2023"
This Act imposes a new duty on employers to pass over any tips/gratuities/service charges to workers. Employers will also be legally required to have a policy that says how they allocate tips, and this should be in line with a statutory code of practice (yet to be created), and 
 keep records on how tips are allocated. Workers will have the right to see the records employers keep on these and make a claim to tribunal should they believe that tips are not being allocated fairly by their employer. Employers will face a 
maximum £5000 compensation for doing it wrong.
This is likely to be implemented in April 2024.
YOUR OUTSOURCED HUMAN RESOURCES DEPARTMENT.
For further information on any of the HR subjects we provide, please click the heading below: