First Quarter 2023 - Employment Law Update
Recent Key Employment Law Cases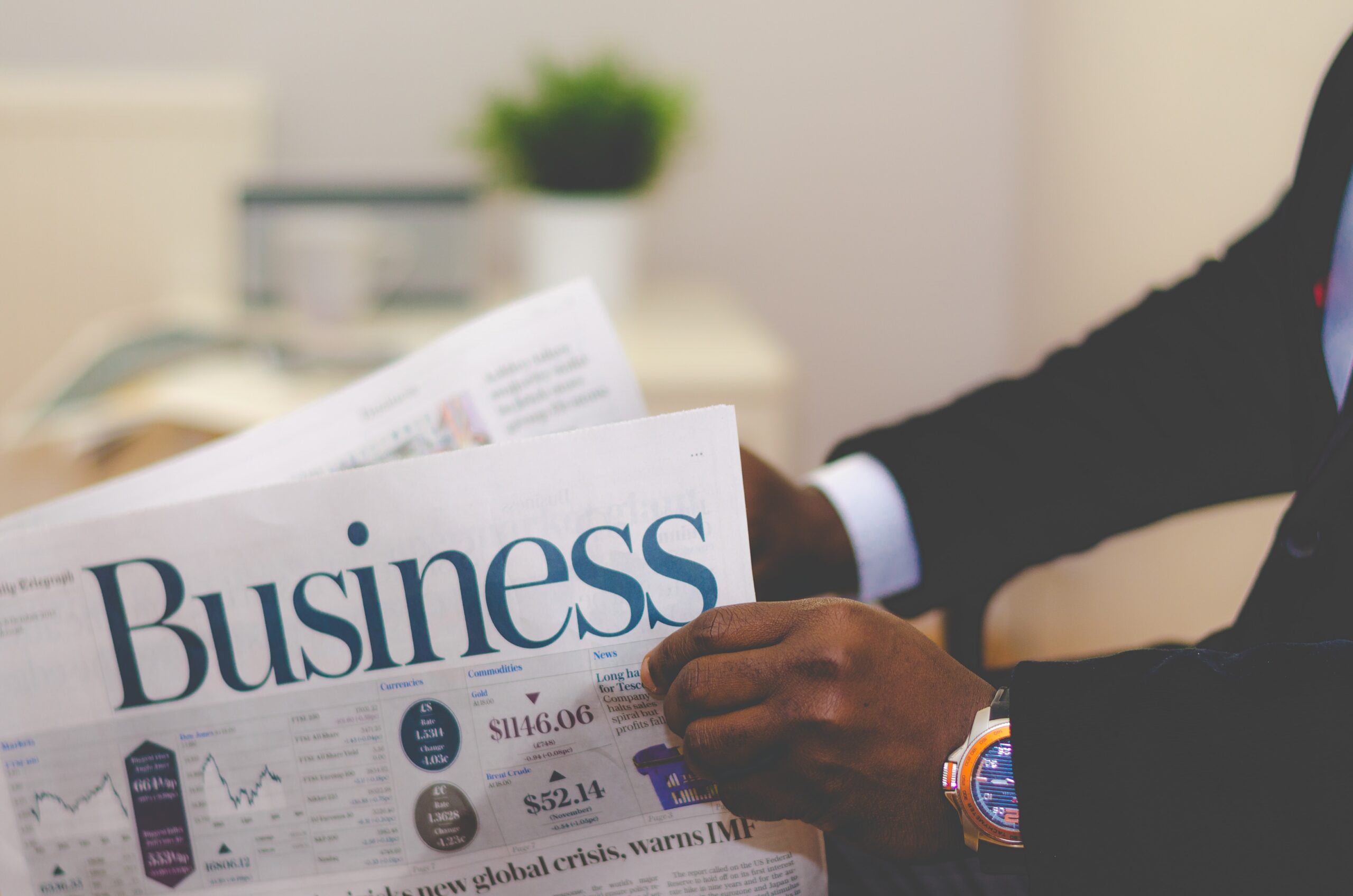 Within our Employment Law Update – Q1 2023 , we discuss:
UK Government Rejects calls to make Menopause a Protected Characteristic.
No finding of disability discrimination following the dismissal of a disable employee
High Court refuses to strike out a claim for misuse of private information by an ex employer
Government launches consultation following SC decision in Harpur Trust v Brazel [2022] UKSC 21
Strikes (Minimum Service Levels) Bill 2022 – 23 – Introduced into the House of Commons
EAT imposed a penalty of £20,000 for an employers failure to inform and consult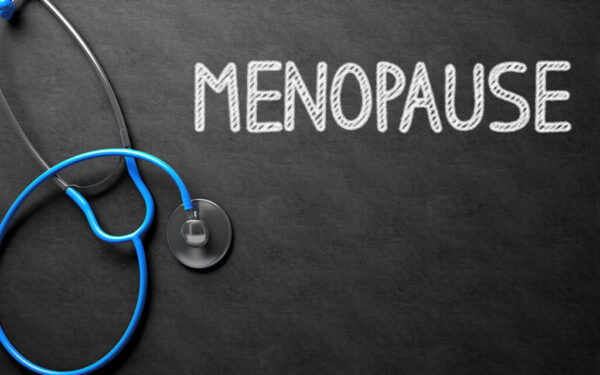 UK Government Rejects Calls To Make Menopause A Protected Characteristic
The Government has published its response to the Women and Equalities Committee's Menopause and the workplace report, rejecting several recommendations including the suggestion to make menopause a protected characteristic.
The news has been met with disappointment by the Women and Equalities Committee as well as many organisations that support women in the workplace. Writing to the Government, the Chair of the Committee Caroline Nokes, voiced concern that the Government has "ignored the significant evidence base" for equality law reform and called on Westminster to review its position. Ms Nokes also set out the low cost but high impact opportunities provided by model workplace menopause policies and leave, evidently dismissed by Ministers. The Committee stated it was "extremely disappointing that the Menopause Taskforce has not met since prior to the summer recess, and that the industry roundtable on HRT supplies has been delayed a number of times."
Employers are likely to be relieved that menopause has not been made a protected characteristic. Despite the Government's decision, however, there is still a desire for employers to create menopause policies and support procedures. Claire McCartney, senior resourcing adviser at the CIPD told HR Magazine that a universally inclusive workplace culture with a day-one right to flexible working could improve the outcomes of women dealing with peri-menopause and menopause symptoms:
"For organisations who wish to implement their own menopause policies, or create a menopause-friendly workplace, they should start by creating a culture that allows employees to talk about the menopause."
No finding of disability discrimination following the dismissal of a disabled employee
In McAllister v Revenue and Customs Commissioners [2022] EAT 87, the Appellant, Mr McAllister worked for HMRC. He was off work for prolonged periods, with some of these absences relating to his mental health issues. Between 2016 and his dismissal, Mr McAllister was absent from work for a total of 245 days on 23 separate occasions. In late 2018, following a seven-month absence with no prospect of Mr McAllister being fit to return to work in any capacity, HMRC concluded that the situation was impacting productivity and staff morale and that all reasonable adjustments had been exhausted. Mr McAllister was therefore dismissed, effective from 28 December 2018. At the time of his dismissal, Mr McAllister had been absent for seven months and was unfit to return to work in any capacity. 
The reason for the dismissal was 'capability,' therefore, Mr McAllister was entitled to a payment under the Civil Service Compensation Scheme (CSCS) which compensates civil servants who are dismissed for "inefficiency" in certain circumstances. However, the compensation was reduced by 50% because Mr McAllister did not respond to phone calls, delayed returning important forms, displayed disruptive behaviour, and arrived late during a phased return to work. Mr McAllister successfully appealed against the reduction of his CSCS payment to the Civil Service Appeal Board (CSAB), an independent body, which increased the award from 50% to 80%.
It was accepted that Mr McAllister was a disabled person under the Equality Act 2010. He brought a claim in the ET for discrimination arising from disability under section 15 of the Equality Act 2010 concerning his dismissal and HMRC's initial reduction of the CSCS payment.
The ET rejected the discrimination claim concerning Mr McAllister's dismissal. Although the dismissal arose as a consequence of his disability, i.e. his absence from work, any unfavourable treatment was proportionate to achieving the aim of maintaining a fair and transparent sickness management regime and the efficient use of staffing resources.
Regarding the CSAB reducing the compensation payment, the ET found that although distributing the fund fairly and economically constituted a legitimate aim, the 50% reduction was disproportionate when a payment of 80% of the sum that could be awarded would have been a less discriminatory measure. It was concluded that the 20% reduction was proportionate and did not breach section 15 of the Equality Act 2010.
The EAT upheld the Tribunal's decision that dismissing an employee for long-term disability-related absence was not discriminatory. However, it ruled that the Tribunal had erred in finding that reducing a payment under the Civil Service Compensation Scheme based on the employee's conduct was discriminatory. You can read the full judgment here.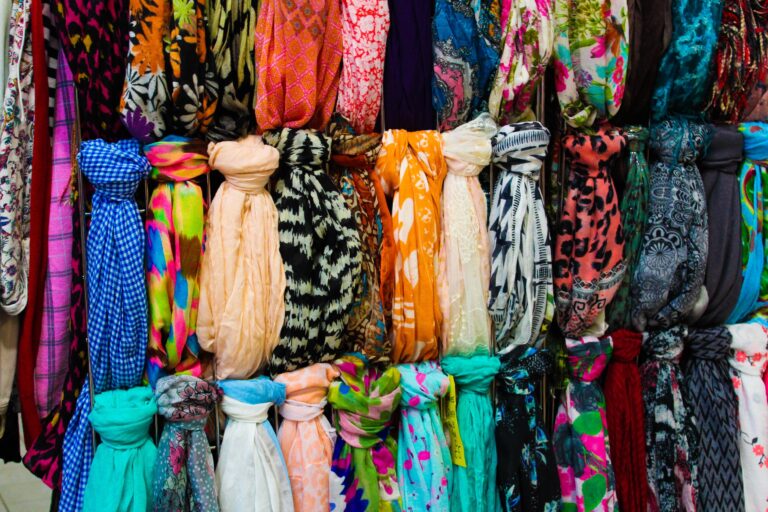 High Court refuses to strike out a claim for misuse of private information by an ex-employer
An employee (F), a solicitor, brought a claim against her employer (R) after the latter had obtained 18,000 private WhatsApp messages sent from F to her partner and best female friend and used them against her in Employment Tribunal proceedings. R argued that the messages were found on F's work laptop after her dismissal or received via letters from an anonymous source. F stated that R had hacked her WhatsApp messages.
Master Davidson, sitting in the High Court, stated that F's WhatsApp messages contained information regarding her personal and professional life, including details concerning her health and sex life, therefore, she had a reasonable expectation of privacy.
R tried to argue that F's claim was Jameel abuse, i.e. no real or substantial wrong had been committed and litigation would yield no tangible or legitimate benefit to the Claimant proportionate to the likely costs and use of court procedures. Master Davidson stated that this argument was so unrealistic as to call into question whether the defendants (the managing partner of a law firm and two law firms connected with F's employment) had any genuine or honest belief in it being a proper basis for strike-out. The breach of F's privacy was enormous and could yield thousands of pounds in compensation if she was successful at trial.
Other abuses of process arguments were made by R, including Henderson abuse, i.e.  F should have asked the Employment Tribunal to determine the hacking allegations, and breach of the implied undertaking arising under CPR r.31.22. Master Davidson rejected all these arguments.
The case contains interesting obiter comments concerning privacy law relating to WhatsApp messages. You can read the full judgment here.
Government launches consultation following SC decision in Harpur Trust v Brazel [2022] UKSC 21
The Supreme Court decision in Harpur Trust v Brazel, (the 5.6 weeks' annual leave entitlement under the WTR 1998 should not be reduced pro rata for 'part-year workers') has resulted in confusion concerning the calculation of holiday for part-year workers, casual workers, agency workers and others with irregular or unpredictable working patterns. Therefore, the Government has launched a consultation seeking to understand the impact of the Harper Trust decision on different market sectors, including agency workers.
The consultation ends on 9 March 2023 and responses can be made via online submissions or email.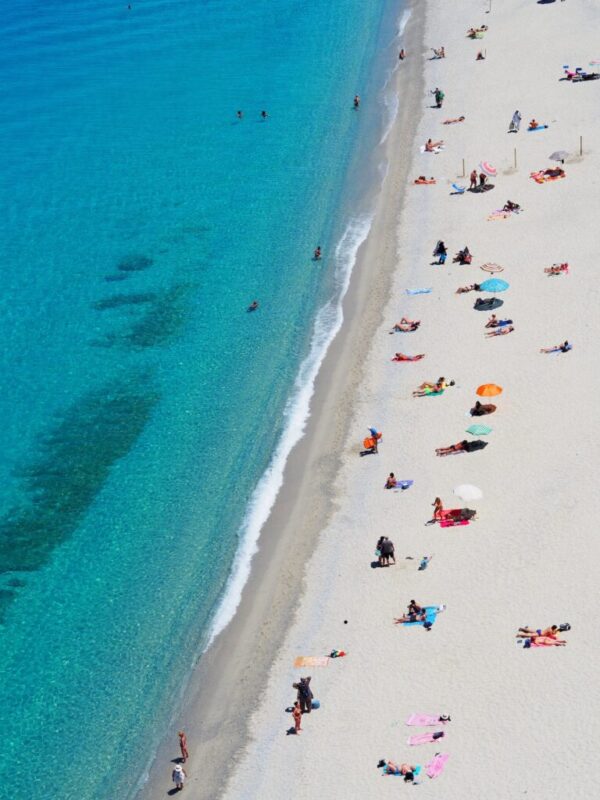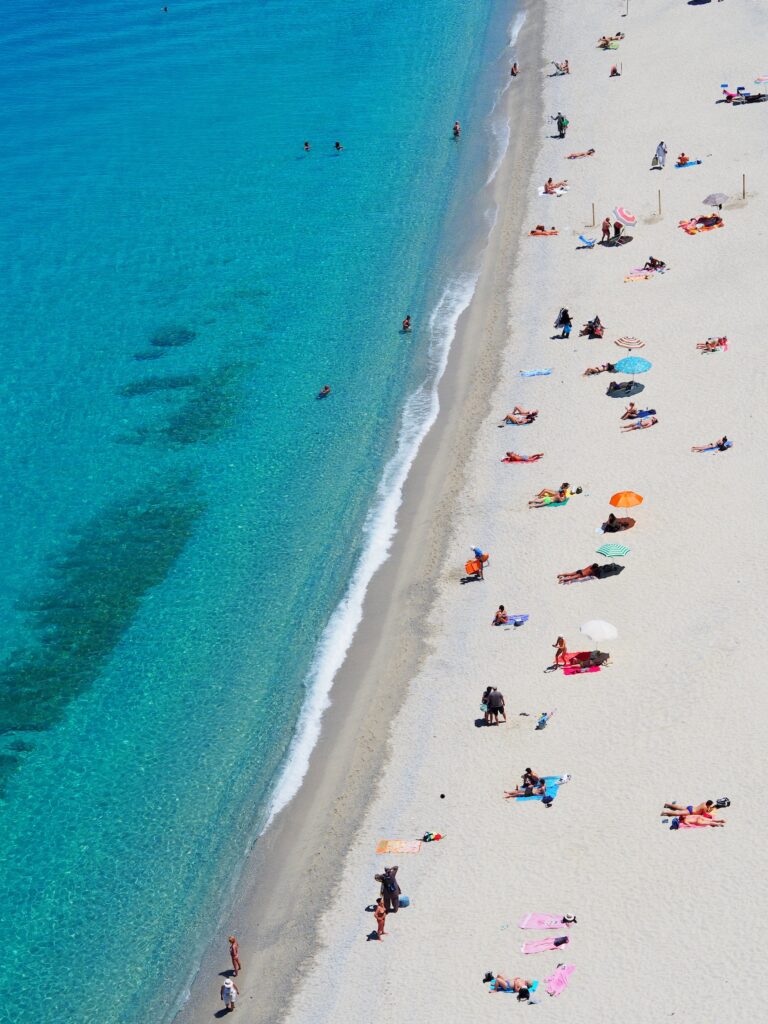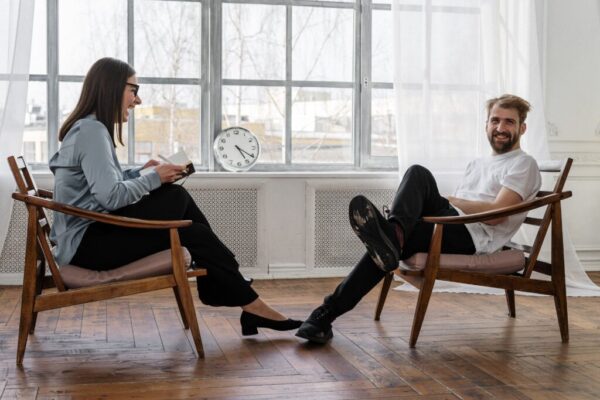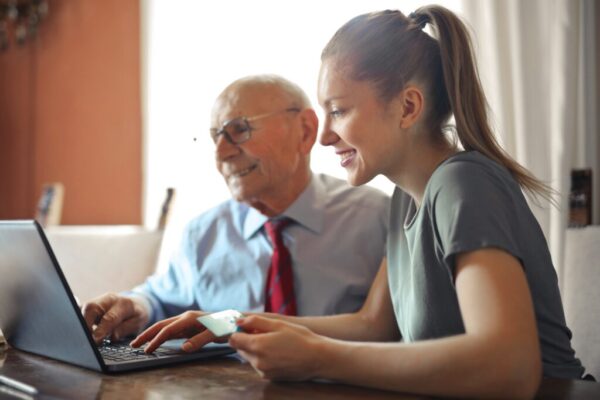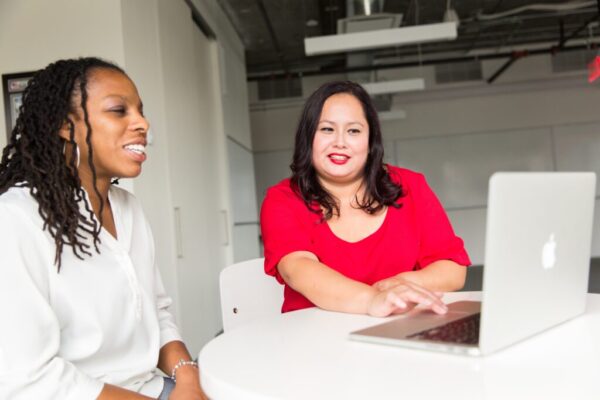 EAT imposed a penalty of £20,000 for an employer's failure to inform and consult
In Olsten (UK) Holdings Ltd v Adecco Group European Works Council [2022] EAT 183, the EAT imposed a penalty of £20,000 for an employer's failure to convene an extraordinary meeting to inform and consult its European Works Council (EWC) about collective redundancies and a penalty of £5,000 for not providing information within the scope of its EWC Agreement.
The EWC Directive 94/45/EC, transposed into UK law by the Transnational Information and Consultation of Employees Regulations 1999 (TICE Regulations), requires all companies with 1,000 or more workers, and at least 150 employees in each of two or more EU/EEA Member States to set up an EWC. The purpose of the EWC is to bring together the union representative from the EU/EEA States the company operates and the organisation's management to discuss current strategies that will affect the business and workforce and exchange information. Most EWCs meet annually, although extra meetings can be scheduled if required.
The Appellant (Olsten) represented the interests of the employer, who was part of the Adecco Group, based in Zürich, (the Adecco Group or Adecco). The Adecco Group was a party to an EWC agreement dated 24 May 2018 (EWC Agreement) which extended to group companies in EU/EEA States, the UK and Switzerland in which Adecco or its subsidiaries operated. The agreement was governed and interpreted per English law. Clause V.1.4 of the EWC Agreement (Clause V.1.4) provided that an extraordinary meeting would be held concerning specific transnational matters involving unique circumstances or decisions. Collective redundancies which significantly affected existing Adecco employees in each of at least two EEA countries were considered a unique decision.
In late 2019 and through 2020, various Adecco subsidiaries began making redundancies in several EU States. In late May 2020, the EWC's steering group contacted Adecco's central management in Zürich to call for an extraordinary meeting concerning the collective redundancies.
A meeting was held on 10 June 2020 to discuss the Coronavirus pandemic. Before this meeting, Adecco emailed information to the EWC, including worldwide workforce and financial data, broken down by regions rather than countries, papers on COVID-19, the Q1 2020 financial results, and an outlook for Q2.
On 24 June 2020, Adecco formally refused to engage in an extraordinary meeting. It argued that although the pandemic was negatively affecting the economy which resulted in lay-offs, it was up to the subsidiaries in each country to decide on the composition of its workforce based on the overall goals and strategy of the group. Therefore, it stated there was no common cause for the redundancies in Sweden, Netherlands, Hungary, and Germany and no central decision to make collective redundancies, so Clause V.1.4 did not apply.
The EWC complained to the Central Arbitration Committee (CAC) about Adecco's refusal to recognise that making staff redundant in four EU/EEA States was a transnational issue. In addition, the financial data provided by the company to the EWC was financially already publicly available and was broken down by region. Therefore, Adecco had not informed the EWC of the most recent business sales performance data "per country" within the scope of the EWC Agreement.
The CAC ruled that there was no requirement that any collective redundancies referred to in Clause V.1.4 should be proposed, approved or co-ordinated at a central level or at any level beyond that of the individual country. Therefore, in this case, an extraordinary meeting was required. It also stated that the EWC's complaints regarding the financial data provided before the meeting on 10 June 2020 were justified. The CAC gave Adecco 21 days to provide country by country data and the company complied.
Olsten appealed to the EAT, arguing that the CAC had misinterpreted the scope of a "transnational" matter triggering the obligation to convene a meeting to discuss proposed collective redundancies. The EWC applied to the EAT to issue penalty notices reflecting Adecco's failure to comply with its obligations to inform and consult.
Sitting alone, the Hon. Mr Justice Kerr concluded that the multi-State redundancies proposed by undertakings in a group operating across several EEA countries gave rise to a "transnational" matter. This subsequently created an obligation on Adecco Group via the European Works Council (EWC) agreement to call an extraordinary meeting to provide information and engage in dialogue with employee representatives. The CAC had correctly upheld the EWC's complaint. Furthermore, the CAC had correctly decided that it was not necessary for decisions on redundancies in more than one EU/EEA State to share a common justification or underlying reason. Redundancies proposed by group undertakings in more than one EU/EEA country at a similar time constituted a transnational matter, even if no common reason was present. The appeal on these grounds was therefore dismissed.
Comment
Although the UK became a third country following Brexit, UK employees can still participate in an EWC if the wording of the agreement allows for such an occurrence. In addition, the TICE Regulations provide for their continued application in specific circumstances, where the central management is located in the UK. Therefore, the decision in Olsten (UK) Holdings Ltd v Adecco Group European Works Council will be relevant in some post-Brexit cases. You can access the full decision here.
'This newsletter does not provide a full statement of the law and readers are advise to take legal advice before taking any action based on the information contained herein'.
YOUR OUTSOURCED HUMAN RESOURCES DEPARTMENT.
Management and Team Development Workshops
We continually run a a range of fact / Knowledge gaining, informal, friendly & exciting HR Management / business owner development workshops designed to equip individuals with the skills required to run their businesses successfully.
If your business would like to run a specific HR Workshop such as Performance Management, Disciplinary & Grievance Management, or Customer Service to name a few, please get in contact today and we will work with you to develop a program.