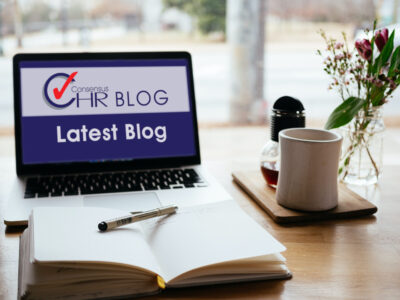 Bumper Bank Holidays in May
This May, as we celebrate the King's coronation, we have not two but three bank holidays! Many of us are looking forward to an additional day off work. However, this isn't straightforward for everyone as bank or public holidays do not have to be given as paid leave.
"Many people are surprised to learn that employees are not automatically entitled to have time off on bank holidays," says Matthew Pinto-Chilcot of Consensus HR. "This is a good example of how essential it is to have a thorough employment contract, as it clearly states the employee's leave entitlement removing potential confusion."
What does your employment contract say?
Your contract may stipulate that your employees are entitled to a set number of days off plus bank holidays. If it doesn't mention the number of bank holidays involved (usually eight) or any additional ones, employees are entitled to an extra day's paid leave. To summarise, if your contract is silent about additional bank holidays, your team is entitled to the extra Monday off, with payment.
Who is NOT entitled to an extra day of paid leave
If your employment contract does not mention bank holidays at all, your employees are not entitled to take the day off with payment.
Similarly, if the employment contract states that employees are entitled to a set number of days off inclusive of bank holidays, employees are not entitled to the extra Monday off.
Employer fairness and goodwill
There are extra situations that employees must consider as the extra bank holiday approaches.
Firstly, should employees who have already booked 8 May as annual leave be able to reclaim a day's holiday? This is down to your discretion as an employer, however if other staff are having the day off as paid leave it seems fair to 'return' a day's holiday to the employees involved.
Also, employers should bear in mind that schools are closed on 8 May. If staff are not entitled to a day's paid leave on the extra bank holiday, extra requests for time off for childcare are likely to be received.
Travel may be disrupted affecting timings and availability. Certain sectors, such as hospitality, may need additional staff on the extra bank holiday to cope with anticipated demand.
Similar circumstances arose in 2022 which involved two additional bank holidays (one for Queen Elizabeth II's Platinum Jubilee and another for her funeral). As an employer, how did you handle these extra days regarding leave and payment for your team? It's important to be consistent and fair.
Would you like clarity about your responsibility regarding holiday rights and pay?
Talk to the friendly experts at Consensus HR. Employment law is one of our specialist areas. We'll cut through the legislation and jargon to offer straightforward, fair advice.
YOUR OUTSOURCED HUMAN RESOURCES DEPARTMENT.
For further information on any of the HR subjects we provide, please click the heading below: