HR Lessons –
The last week has seen our current Prime Minister –  Boris Johnsons, resignation and now the ever-increasing numbers of MP's who wish to become the leader of the Conservatives and then ultimately the new Prime Minister of the United Kingdom.  What can business owners learn from this whole situation to ensure their long-term success?
Our Chartered Institute, the CIPD wrote this recent news article (July 2022) and we have included our comments as well
Importance of succession planning
New concerns over how government will run and if there are sufficient staff levels to facilitate basic operations are now being raised by MPs. This highlights the importance of having an effective succession planning strategy in place, to ensure there are trained and capable individuals ready to take over the role of a departing employee. This becomes increasingly important for senior leadership positions.
Successful succession planning may involve a pre-made handover outlining the individual's regular duties and how these are completed. It should also outline any relevant login details for the platforms they have access to on internal and external systems. Contact details of people they routinely speak with can also be useful, as can a list of company equipment which may need to be returned should they leave. Doing so can make a leadership transition easier and quicker for all.  Matthew Pinto-Chilcott comments "The importance of succession planning within any business is key and should be part of your yearly appraisal process.  Companies should be continually looking at their team and seeing how they can up skill them to take on parts of other roles and accountabilities so that should anybody leave the team and go onto pastures new, there is somebody still present that can step up and take on their whole role or part of it.  Various members of the team could shadow another part of the business for a few hours a week / month to develop their skills in another area of the business"
What a new Prime Minister will mean for UK employment laws
There will be no immediate changes to employment law in the UK following Boris's resignation. The legislation outlined in the Queen's Speech at the beginning of May will remain government's focus for the upcoming months. When a new Prime Minister takes over, it's possible that their focus and priorities will be different. However, they will still have to follow the plan which has already been laid out. "When anybody leaves your business, it can leave a hole and cause unwanted problems but unfortunately it is one of the privileges of owning a business.  However, ensuring that the effect on you and your business is minimalised and preparing your HR with the right strategies in place can make your success and that of the business a lot easier."
Support staff through leadership changes
Where multiple or senior staff members resign, the knock-on impact for those remaining can be devastating. As such, employers must ensure they have adequate measures in place to support people who stay, in both a professional and personal capacity.
Employees may find themselves with overwhelming workloads to try and cover for staff shortages, which can quickly lead to burnout and stress-related absences. Requiring them to juggle too many things at one time will end up causing more problems than they started with. As such, it's important for to prioritise essential tasks, and leave others to one side until there is sufficient resources to handle them.  Matthew Pinto-Chilcott of Consensus HR comments "Companies who ensure multi-skilling of team members whilst ensuring they fully understand that this does not mean a permanent change to their current role / accountabilities will help to ensure that should any member of the team leave the business, work can continue for the short term whilst a new member of the team is found."
Opportunity for restructure
A staff exodus of this nature can provide a unique opportunity to review existing functions and implement a dynamic restructure. This might be by introducing more middle or senior managers or removing a hierarchical structure completely. In any case, where changes impact employees' existing terms and conditions, employers must first get their agreement to implement them.  Matthew comments "When a member leaves your team, this is the ideal opportunity to review your recent appraisals and the exit interview you completed with the member to see if there is a need to restructure and change job descriptions, accountabilities and reporting structures.  The team should be included within this to gain their thoughts and the best way to achieve any changes whilst maintaining the company culture."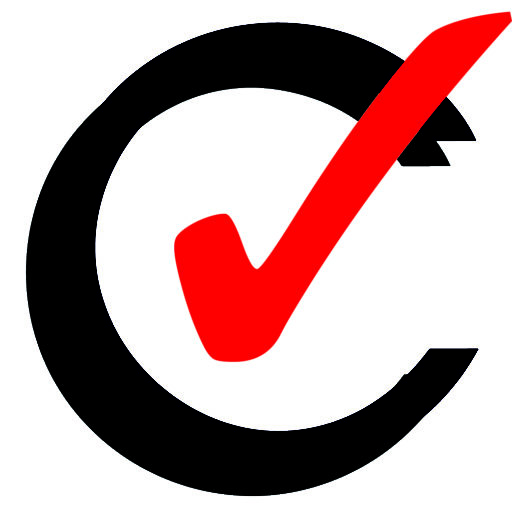 Prioritise organisational culture
Losing one employee can cause a significant impact on business operations. But resignations similar to the unprecedented rate seen by the government can grind functions to a halt. Whilst this can happen for a number of different reasons, one cause might be attributable to a wider cultural issue. Where this happens, HR teams should work with senior leaders to investigate the root cause and take appropriate measures to alleviate the problem.
Pay will, undoubtedly, remain forever near the top of employees' priority lists, especially as the cost-of-living crisis continues. But, where there is a poor organisational culture, staff may be more inclined to look for external opportunities on lower wage rates, if they facilitate an effective work-life balance and offer genuine support. Where an employer priorities staff wellbeing and implements measures to meet their expectations, they are more likely to reap the rewards of an engaged, motivated, and satisfied workforce.  Matthew comments "We have had many conversations with clients when they grow and take on their first employee and then their second about the importance of maintaining the company's culture as this is why the majority of the time people come to your business rather than others who offer the same service.  Company standards need to be written and lived by the team that incorporates the culture and how policies and procedures should be followed"