With more and more members of the team now returning to work – Furlough – and things continually moving fast with the rules changing we are now finding that a few 'Essential ' companies are now asking members of their team to return to the workplace which is great news for businesses.
However it is being shown to be causing some 'Essential' businesses problems with only being able to ask a selection to return to the business due to sales having not increased enough to bring the whole team back.
ANY employees you bring back into work MUST have been given the relevant documentation which highlights what would
happen should unbeknown that we go back into a Pandemic again with the correct details retained.  All employees who are contracted to you can come back into work when you require and when the business needs them but you must ensure as has always been the case that Government guidelines are followed and any personal circumstances taken into account.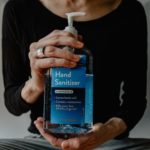 Unfortunately NO employee on Furlough can come back to work Part-time for you and be paid for work and the rest by Furlough as ANY employee on Furlough is not allowed to work for their Contracted employer whilst on Furlough.  If hours are restricted due to low sales / manpower needed, you need to reasonably look at ALL members of the team on Furlough and decide who / when you will require team members to come back to meet the needs of the business based on their skills / experience.
Please contact us immediately for a copy of the letter when needed and as always ensure a copy is saved for easy future access (BreatheHR) – (Terms & Conditions apply as per your monthly retained package or Pay As You Go)
Click here to read our various Furlough newsletters.
We take the pain out of managing people whilst preventing people problems.
We are a personal, unique HR & Employment Law service, helping employers who cannot support their own in-house Human Resources department.
Our monthly packages are designed to be affordable and scales with your business as you grow.
We hold the highest Employment Law qualifications (Level 7) with our Chartered Institute and all our advice is fully professionally liability insured and accredited by the CIPD and other leading professional bodies, including the Solicitors Regulation Authority and Bar Standards Board.
We have a range of experiences within all UK business sectors both front & back of house from fast footfall, high turnover retail, hotels & catering and pharmaceuticals to Post Production & Advertising.
We are based in Stevenage, Hertfordshire and cover surrounding areas including Bedfordshire & Cambridgeshire. Get in touch today to see how Consensus HR can help.