The qualifying date for Furlough (Government Retention Scheme), when the employee has to have been on the employer's payroll, has changed from 28 February to 19 March 2020.
This brings into scope a large number of people who fell outside the scheme because they had recently changed jobs.  The 19 March date is just before the Chancellor announced details of the scheme, meaning it is still effective to prevent fraudulent claims (by businesses hiring ghost employees to claim furlough payments in respect of, as those ghost employees will not have been on PAYE on 19 March).
Click here to red the full document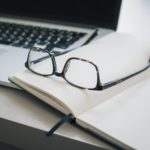 Contact us today for further information;
We are a personal, unique HR & Employment Law service, helping employers who cannot support their own in-house Human Resources department.
Our monthly packages are designed to be affordable and scales with your business as you grow.
We hold the highest Employment Law qualifications (Level 7) with our Chartered Institute and all our advice is fully professionally liability insured and accredited by the CIPD and other leading professional bodies, including the Solicitors Regulation Authority and Bar Standards Board.
We have a range of experiences within all UK business sectors both front & back of house from fast footfall, high turnover retail, hotels & catering and pharmaceuticals to Post Production & Advertising.
We are based in Stevenage, Hertfordshire and cover surrounding areas including Bedfordshire & Cambridgeshire. Get in touch today to see how Consensus HR can help.