As Covid-19 lockdowns everywhere begin to relax, organisations must consider how to operate effectively in the modern workplace, while keeping employees safe, in the absence of a vaccine.  Introducing enhanced hygiene protocols, modifying office layouts, going digital and reducing the number of staff in the workplace at one time are all at the forefront.
But what mustn't be forgotten is the impact that this unprecedented time may have had on employees themselves, be it non-exist, mild or devastating.
We're going to examine areas of organisational change that Covid-19 may force us to embrace, and the implications for mental health that must be considered.
Organisational Changes
Hygiene Protocols
Access to handwashing facilities and use of alcohol-based hand sanitising gels is now considered vital for combating the spread of Covid-19.
Procedures involving sneezing or coughing into the elbow, or a tissue and disposing of it safely into a bin are being distributed widely.
Organisations are having to increase the frequency or extent to which workspaces are cleaned and disinfected, with practices extended to include frequently touched items such as mobile phones, laptops and keyboards, and shared surfaces such as desks, chairs, door handles, buttons and touchscreens.
For many organisations, wearing a mask is now a requirement for both employees and visitors.
Office Design & Layout
Most of us have never experienced a pandemic.  As such, everyone is now hyper aware of health risks and how easily illnesses can spread, so the onus is on organisations to instill confidence and ease concerns of its employees.
Many are making tactical changes, as few are willing to invest heavily in changes that may be rendered ineffective or unnecessary later as the Covid-19 landscape changes, or as a vaccine becomes available.
Some are turning away from open-plan offices and considering smaller, enclosed workspaces.  Sneeze-guards have already been installed to protect employees in many shops and businesses.
Going Digital
Digitising business operations was previously an option in many areas – Covid-19 has now made it a must in many of those same areas.
Many organisations have found that they can continue to conduct business over video calls.  Provided a good Internet connection is available for all parties, meetings and interviews can be conducted successfully.  Training can be provided via online workshops.  Transactions can be made and orders placed and fulfilled through the Internet.
Consequently, digital methods have highlighted some unnecessary aspects of business travel.  It is great to be in each other's company, but if people cannot come close to each other, shake hands or gather in busy rooms without increasing the risk of spreading Covid-19, organisations cannot justify the expense or requiring employees to expose themselves to risk by travelling in enclosed spaces on public transport.
Going digital largely removes the need for individuals to meet face-to-face, and is considered ideal for social distancing, complying with government regulations.  This will change over time though, because as human beings, we can't survive with being 100% virtual, but it would be a good idea to make these considerations while the world is still adjusting to this strange new situation.
These are just three of the top priority areas that organisations will need to focus on for getting employees safely back into the workplace.  But it is not that simple.  As mentioned earlier, most of us have never experienced a pandemic before, and likewise, many of us have never experienced such a period of uncertainty, confusion, fear, worry, stress, isolation or pressure to be there for those who need us.  Consequently, mental health issues have been dubbed the 'second wave' of Covid-19.
What considerations do companies need to make, beyond the organisational practicalities of getting back to 'normal'?
Addressing Mental Health Issues In The Workplace
There may be employees or employees' family members who have been infected by Covid-19, possibly requiring hospital treatment.  There may also be employees who were bereaved during the pandemic, due to the virus or other reasons that could equally mean that gathering to say goodbye was impossible.
These individuals may be in need of time away from work, time to recover or grieve, and maybe counselling.  For those caring for others, such as the elderly or young children, allowances for their challenging task of straddling work roles and caring roles may be needed.  This could be through flexible working arrangements, or adjusting workloads and deadlines to alleviate any additional and potentially unnecessary stress.
Considerations for High Risk Employees
Some employees may belong to groups identified as being at higher risk of harm if they contract the virus, such as those with underlying or long-term health conditions, or from BAME communities.  These individuals are more likely to have concerns about their personal safety in the workplace, and in more severe cases, this can lead to anxiety, stress and in some cases, depression in the long term.
Organisations should identify adjustments they can make to ensure a safe working environment, and instill confidence in employees.  If this cannot be achieved, they could investigate options such as remote working for those individuals.
Considerations for Employees Living With High Risk Individuals
Even if your employees do not fall into the 'high risk' category, they may be living with or caring for people who do.  If so, there is likely to be a great weight of concern on their minds over whether they themselves are working in a safe environment that ensures they will be safe to go home to their loved ones.
Organisations need to be able to ensure a safe working environment for employees who will be returning home to high risk family members, and be able to assure employees as such, through effective communications.
If ensuring safety isn't possible, organisations should consider whether they can provide remote working arrangements for employees in this category.
Considerations for Employees With New or Pre-Existing Mental Health Issues
While the pandemic has brought about mental health issues for many, there will be individuals for whom mental health challenges were pre-existing or long-term.  These individuals may be dealing with anxiety and depression, possibly undisclosed to their employers, and made worse by the onset of the pandemic.
Some individuals who may never have dealt with mental health issues previously, may find that the sudden isolation and loneliness of working from home or while on furlough is a shock to the system.
Organisations should focus on how they can provide support networks or enhance communication channels to help such individuals keep in touch with each other regularly.  In addition, access to counselling services for those who want it could be made available.
Although currently evolving and changing, there are many practical steps for getting an organisation back to 'normal', and some may work very quickly and effectively.  However, mental health issues are likely to be far more enduring.  Rather than dealing with them as separate entities, employers and organisations should commit to addressing both in tandem when forming plans for the future.
Management Development Workshops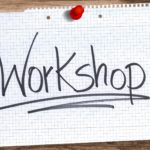 We continually run a a range of fact / Knowledge gaining, informal, friendly & exciting HR Management / business owner development workshops designed to equip individuals with the skills required to run their businesses successfully.
If your business would like to run a specific HR Workshop such as Performance Management, Disciplinary & Grievance Management, or Customer Service to name a few, please get in contact today or alternatively book on to one of our next planned events shown below.
Communication Skills
Tuesday 8th September 2020 – 9:30am – 1:30 pm
Managing Discipline in the workforce (Disciplinary & Grievance)
Tuesday 3rd November 2020 – 9:30 am – 1:30 pm
Successful Recruitment Interviewing
Tuesday 12th January 2021 – 9:30 am – 1:30 pm
Coaching Skills
Tuesday 9th February 2021 – 9:30am – 13:30 pm
We take the pain out of managing people whilst preventing people problems.
We are a personal, unique HR & Employment Law service, helping employers who cannot support their own in-house Human Resources department.
Our monthly packages are designed to be affordable and scales with your business as you grow.
We hold the highest Employment Law qualifications (Level 7) with our Chartered Institute and all our advice is fully professionally liability insured and accredited by the CIPD and other leading professional bodies, including the Solicitors Regulation Authority and Bar Standards Board.
We have a range of experiences within all UK business sectors both front & back of house from fast footfall, high turnover retail, hotels & catering and pharmaceuticals to Post Production & Advertising.
We are based in Stevenage, Hertfordshire and cover surrounding areas including Bedfordshire & Cambridgeshire. Get in touch today to see how Consensus HR can help.